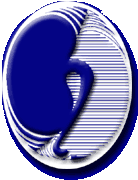 Services and Links for Patients
In-Patient Services
The Division of Urology is capable of diagnosing and managing all forms of Urologic disease. These include operations for urinary stone disease, enlarged prostate, urinary obstruction, genito-urinary tract infection, infertility and sexual dysfunction. The Division is especially skilled in operations for genito-urinary tumors, both adult and children, benign and malignant. The Division performs major, minor, and endourologic elective operations daily from Monday to Friday. A typical day would mean 3 to 5 major operations with 4 to 8 minor and endourological procedures. Emergency procedures can, of course, be done 24 hours per day, Monday to Sunday.

Out-Patient Services

Aside from the consultant's private clinics for pay patients, the Division holds a regular Out-Patient clinic for service patients. This clinic is conducted four times a week. This consists of the General Urology Clinic which is on Monday, Wednesday, and Friday at 1 pm to 3 pm local time (GMT 0500 - 0700). This clinic services walk-in (new), follow-up, and post-operative Urologic patients as well as referrals from other specialties and departments. The Urologic Oncology Clinic is conducted weekly on Thurday 1 pm to 3 pm. This clinic handles mostly patients whom we have done some form of cancer surgery. This is where we administer chemotherapy, schedule for radiotherapy, post-op follow-up or just the basic post-operative care for malignancy patients.
Facilities Offered by the Division and Institute:
Urodynamic Studies
Percutaneous Kidney Procedures
Transrectal Ultrasound of the Prostate with or without Biopsies
Trans-urethral Endourologyical Procedures including Ureteroscopies, EMI Lithotripsy, Video-Laser Ablation of the Prostate (VLAP), Ultrasonic Lithotripsy.
Extra-corporeal Shock Wave Lithotripsy (ESWL) - affiliated with Philippine Lithotripter Inc. (PWI)
Special Surgical Equipment such as Ultrasonic Dissector, Argon Beam Coagulation, Operating Microscopes for Microsurgery.
Cadaver and Living-Related Kidney Transplantation
Diagnostic and Interventional Angiography
Percutaneous procedures under Ultrasonic or Flouroscopic Guidance in the kidney or other organs like Percutaneous Nephrolithotomies or Nephrostomies, renal biopsies or percutaneous renal cyst aspirations.
Radionuclide Imaging Studies such as bone or renal scans
Color Doppler Imaging for vascular involvement of renal tumors or vascular defects
Advanced Immunological Studies

[What's New] [About Urology] [About the Division] [Objectives] [Patient Services] [Training Services] [Publications] [Personnel] [NKTIUAA] [Links][Mailing/Chat] [Consultations] [Feedback]